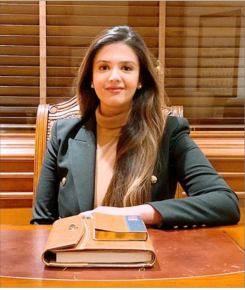 Today India is throbbing with new energy and vibrant ideas. There is a visible attempt to turn our country into a truly 'Incredible India' and an economic power in the world to reckon with , where people are educated and understand the difference between what is right and what is not, can effectively provide the leadership to our nation to capriole into the future .

Rajendra Public School has a mission that our wonderful children and high Octane Youth must get virtuous education so that they can face the challenging World and that can also be helpful in the development of moral and intellectual excellence.

We are effectuated to prepare the students to acquire excellent level of learning and develop a high character to live with integrity.

If this becomes a reality for us, It will be the immense contribution of RPS in the service of our loving nation.


With Best Wishes
Chairman
Ms. Meghna Chautala